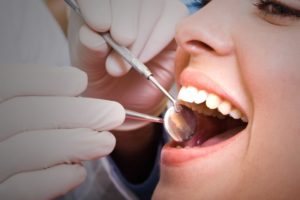 Good oral health begins with cleaning and prevention! Whispering Pines Dental offers comprehensive preventative programs for the entire family that are designed to help avoid costly and potentially serious oral health problems. Happy teeth are behind every beautiful smile; let Whispering Pines Dental help you and your family keep smiling!
Preventing dental disease is a joint effort between you and our team at Whispering Pines Dental, to preserve the natural tooth and its supporting structures. Prevention starts at home with good oral hygiene and is continued in the office with one of our hygienists (Kim, Sherrie, Danielle, or Samantha) and Dr. Julie Pruneski. Developing a good dental hygiene practice can help lessen the chances of you or your family requiring cosmetic or restorative dental treatments.
Treatments include regular dental exams, cleanings, and x-rays. If you're in the Lorain, Amherst, Elyria, Vermilion, Avon, or Sheffield Village communities of Ohio, call us up at 440-282-2023 and schedule an appointment. Whispering Pines Dental is dedicated to your and your family's care!